The success of Circle Theatre is based in part by unending support and dedication of our countless volunteers.   Circle Theatre is truly a "community theatre," from the actors on stage and the crew working behind the scenes to the costume sewers, set-builders, technicians, event planners, and even the Board of Directors – everywhere you look, you will find committed Circle Theatre volunteers.
Utilizing the talents of each one of our volunteers, Circle Theatre provides a variety of opportunities for involvement.  We are always looking for new and enthusiastic volunteers to add to the Circle ranks!  There is room for any level of experience, we truly have a place for everyone, and if you have the desire to be involved, we will teach you what you need to know!
Gathering this information will help us to keep our volunteer database up to date and assist us in finding roles in both onstage and backstage positions, as well as additional ongoing volunteer opportunities.
For further questions, please contact our Experience Manager, John Vesbit, at boxoffice@circletheatre.org.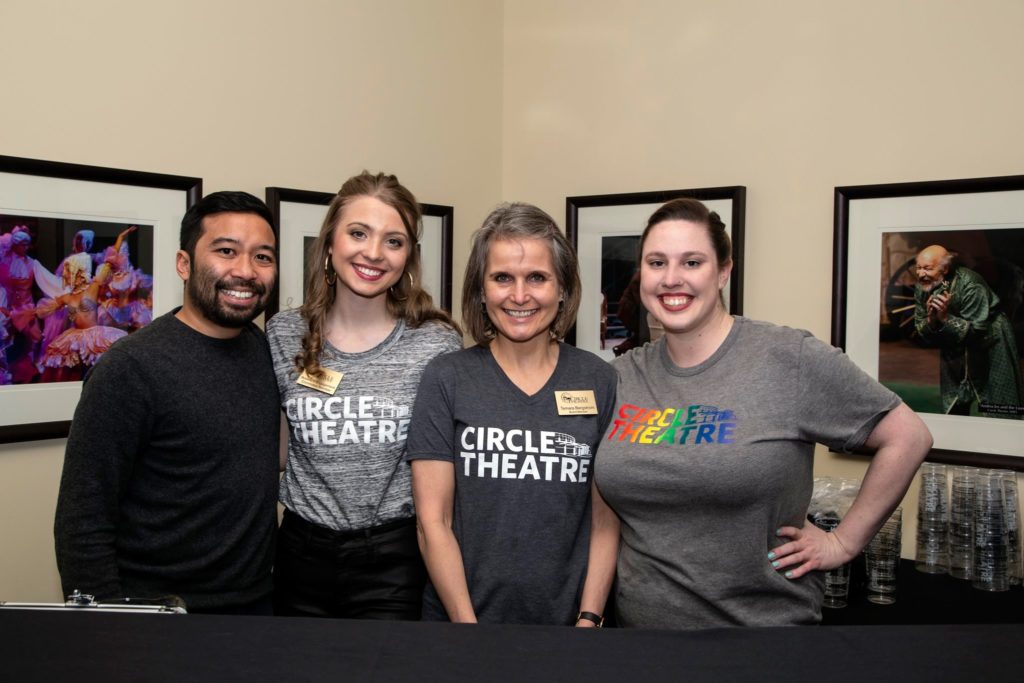 Volunteer Today!
On-boarding and scheduling for new and returning Main Stage and Concert volunteers occurs in the Fall and Winter every year. If you are submitting your interest form during the Spring or Summer, please be patient while we organize our volunteer rosters for the next season. We will be in contact with you in due course.