– MISSION –
The mission of Circle Theatre is to enrich, entertain and educate our community through exceptional theatrical arts in an intimate setting.
CIRCLE THEATRE, YOUR HOME FOR EXCEPTIONAL COMMUNITY THEATRE
Circle Theatre is the only community theatre in the West Michigan area that specializes in summer theatre. The Theatre was founded in order to allow community performers of all ages to continue honing their craft and to provide another opportunity for directors, choreographers, musicians, designers and technicians to gain employment. Although Circle Theatre's more than 300 loyal volunteers are a vital part of the organization, Circle Theatre employs approximately 127 independent contractors from the West Michigan community on an annual basis. Additionally, Circle annually provides 9 paid internships to college students, 3 college scholarships, arts scholarships to children grades PreK-8 and offers an Environmental Leadership contest for ages 6-14 in conjunction with the Magic Circle children's production and workshops for young and adult performers.
VISION STATEMENT
The shared vision of Circle Theatre is:
Enriching the quality of life throughout West Michigan, by:
Presenting innovative and entertaining theatre experiences recognized and appreciated for their artistic merit and popularity.
Engaging and welcoming audiences, production staff and volunteers from all the diverse segments of our community with multi-faceted programming.
Inspiring and helping children and adults make theatre an active part of their lives through educational opportunities.
Fostering an enthusiastic, respected and hard working team of artists, staff and volunteers.
Collaborating with a diverse group of community organizations to foster innovative and effective programming.
Supporting its programming through fiscally sound initiatives.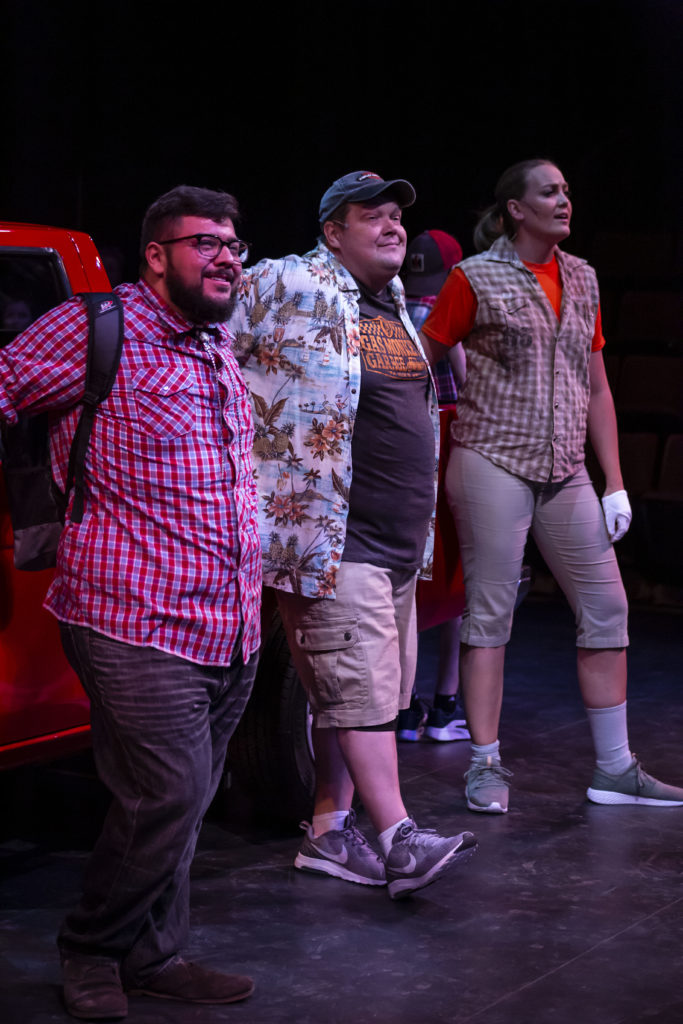 History of Circle Theatre
Grand Rapids Community Summer Theatre (also known as Circle at the Rowe) was conceived by Norma Brink, husband Ted, and Sydney Spayde in 1952 and held its first season in 1953. It was housed in the Rowe Hotel, at the corner of Bridge Street and Monroe, for eight years, during which time the theater grew and flourished. Because of the shape of the rented room, it was decided that the play performance area should be arena-style or, in the round with the audience seated around the actors.
Though two of its founders left after several years, those who remained created a Board of Directors in 1956. The Board decided to use local directors for productions with one guest director each year. Arena theatre was so new that a representative from the Michigan State University Theatre Department was asked to present workshops for prospective directors, incorporating the technical aspects of directing in the round.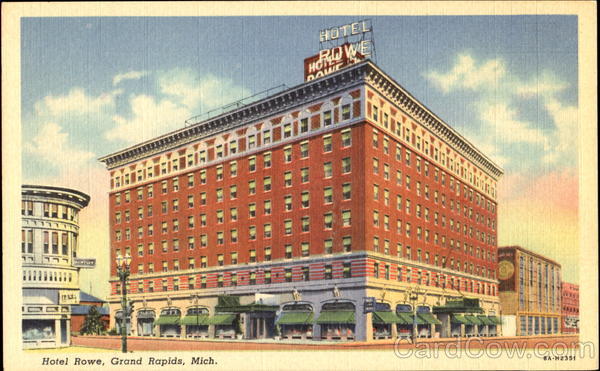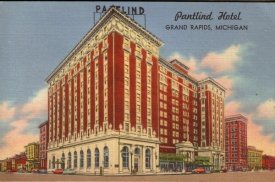 In 1962, a change in the Rowe Hotel ownership forced Circle to find a new home.
The Pantlind Hotel (now the Amway Grand Plaza) offered its Continental Room, which offered similar elegant ambience and dining options as the Rowe. However, after two years of competing with the noise emanating from the Back Room Saloon, the theatre sought another venue.
Sitting in the middle of John Ball Park was a boarded up pavilion, long in disuse, save for the basement which housed the Zoo's caged monkey families during the cold months. It was a far cry from crystal chandeliers and brocades. But when Park's Superintendent Fred See suggested the facility as a new home for Circle, the Board approved. With the help of park personnel, Circle volunteers freshened the building with a new roof, paint and canvas drops for the open sides, just in time for the start of the Theatre's twelfth season.
Circle's new home came complete with animal smells and sounds, buzzing and biting insects and Mother Nature's other surprises, all which seemed perfect for the Theatre's informal, intimate arena.
The high quality of productions continued through the sixties during which time Circle tapped those actors who showed interest in directing. It also saw many changes, including the addition of Magic Circle, which presents plays for children; the hiring of professional directors; and, new permanent seats replacing the canvas chairs.
The Pavilion in John Ball Park remained Circle's home for 40 years, but with growing audiences and a need for more technically adequate facilities to produce the high quality entertainment patrons have grown to love, Circle Theatre sought a new home and ended its search in a partnership formed with Catholic Secondary Schools and Aquinas College with the opening of a new Performing Arts Center at the College in 2003.