Greetings,
Thank you for the incredible season you created through your support of Circle Theatre. Boy, did it feel good to be back!
Your support and contributions to Circle Theatre gave us the comeback we had been waiting for. You helped bring audiences safely back into our theatre and brought more than 250 excited and passionate directors, performers, musicians, and production crews back to our Circle stage. Through you, we continued the mission on which Circle Theatre was founded – to enrich, educate, and entertain West Michigan.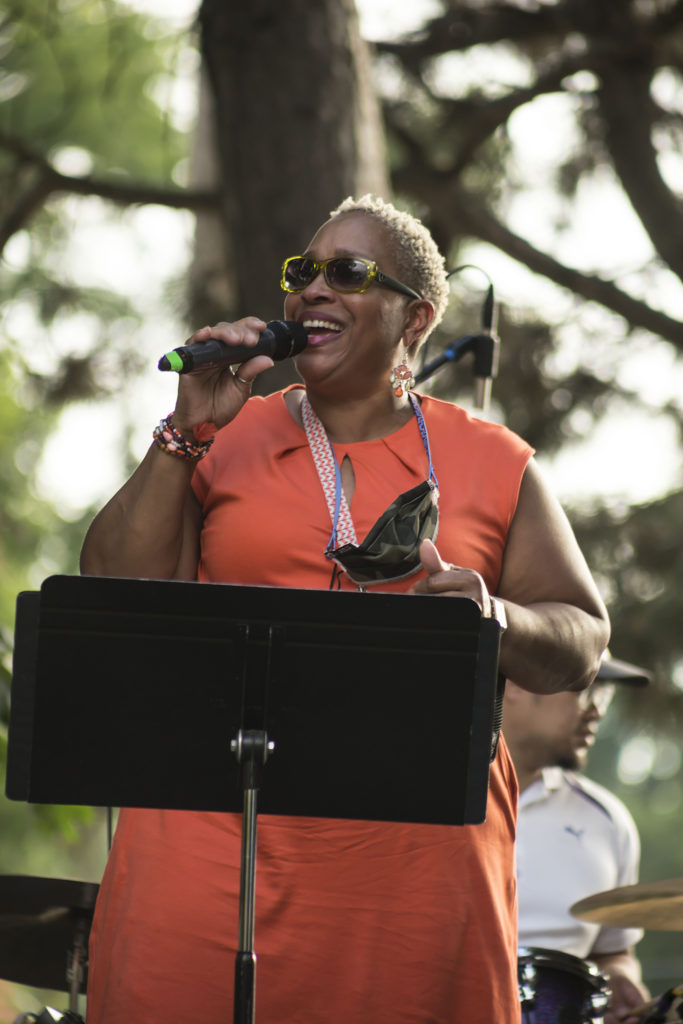 Circle Theatre opened its door to West Michigan audiences in 1953, and we have seen the impact that bringing exceptional theatrical arts to communities has made ever since. As the only community summer theatre in the greater Grand Rapids area, we are proud to create summer employment and performance opportunities for performers and theatre professionals. Circle gives folks the opportunity to showcase their talents while other theatres are in their off seasons. Giving professionals and performers year-round opportunities is the foundation of Circle Theatre, as exemplified by professionals like Lisa Knight.
By day, Lisa is a devoted mother and community leader. By night, she helps facilitate partnerships as a Circle Theatre Board Member and graces our stage as a performer and production director. She started as a performer on our Circle stage, bringing her children to the theatre as she rehearsed, and now she has traveled nationally as a professional performer and has started her own non-profit focused on mentoring youth through theatre and cultural arts. Fostering talent, watching families grow, and creating opportunities for dedicated and talented folks like Lisa is what our Circle family is all about.
By giving to Circle Theatre today you will foster a home for expression, a showcase for talent, and a learning environment for passionate generations of theatre enthusiasts of all ages, races, and genders. Your support has and will continue to help re-envision programs such as Magic Circle, which will make its triumphant return in 2022 in partnership with Spectrum Health Helen DeVos Children's Hospital. Watch as characters created by current patients come to life on our Circle stage.
When you donate to our annual fundraising campaign, you help us keep our stage set for the 30,000+ patrons we serve each year. With a gift of just $50, you will help us invest in costumes for one show. When you donate $200, you will fund a master workshop for local performers. At $500, not only will you help secure rights for future productions, but as a thank you, you'll receive a complimentary VIP Membership. We are calling on you this season to continue your generous support of Circle Theatre as we move and grow into our 2022 season.
Online donations are one of the easiest and most secure ways to impact Circle Theatre.
Just visit circletheatre.org/donate to make your impact today.
Not interested in using our online donation platform? No problem! You are always welcome to send a check directly to our Circle Theatre Box Office at 1700 Fulton Street E., Grand Rapids, MI 49506, or pay with a credit card by calling 616.456.6656.
It is hard to find the right words to express the gratitude we have for you and your impact. You have proven once again that when there is nowhere else to go, live theatre truly can take you anywhere.
With all of the love in our hearts and from our Circle family to yours, thank you.