Circle Theatre proudly presented multiple plays and musicals that had never been seen by Grand Rapids or West Michigan audiences along with a crowd favorite in 2019 and asked in a multitude of ways: "What's it like to walk in someone else's shoes?" We unpacked the relationship of a stressed working mother and her struggling high school daughter in Freaky Friday, witnessed the hardship of a changing world and economy while seemingly very different Texans fought for the American dream in Hands on a Hardbody, and watched unlikely friendships unfold despite common differences in Superior Donuts. We also laughed and smiled a lot – while celebrating the 10th Anniversary of the Summer Concert Series, and during the hilarious production Unnecessary Farce. Heartstrings were tugged when 17 young artists, as little as 6 years old, took the stage in Joseph and the Amazing Technicolor Dreamcoat alongside 26 adults, making our closing show of 2019 both the largest cast ever to take the Circle stage, as well as the highest-grossing production at the Performing Arts Center. This, combined with being named Revue West Michigan's Best Live Theatre, has us feeling thankful as we reflect upon Circle's 67th Season.
"I COULDN'T HAVE FOUND A BETTER REPRESENTATION OF WHAT GRAND RAPIDS HAS TO OFFER ITS THEATRE-GOERS…"

Regional theatre arts blogger Tom Alvarez paid a visit to Grand Rapids this summer, calling our city an "arts mecca," and Circle, the home of "Dynamic Theatre."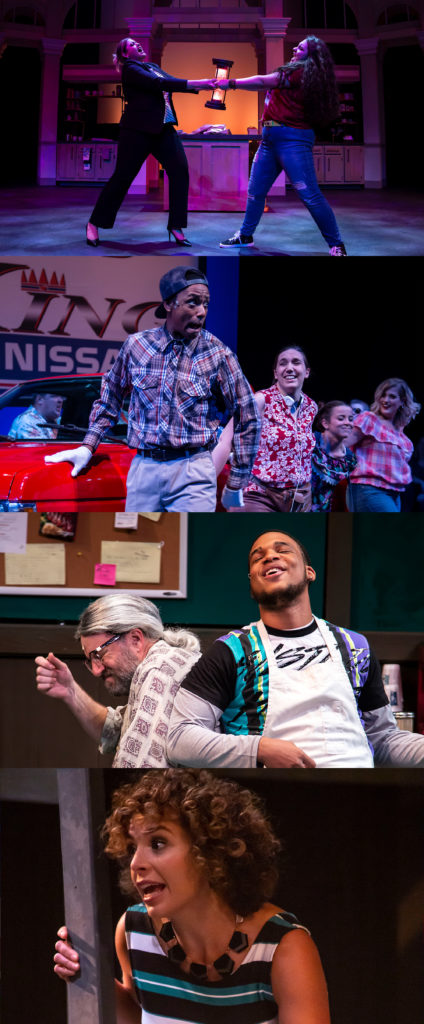 Would you please contribute to Circle Theatre this fall so we can continue to bring our entertaining, thoughtful, and exciting programming to West Michigan? While we're proud to operate on a lean budget where over 60% of our expenses are covered by ticket sales, that still means we must rely on you, our audience, to support the work we bring to our community and the experiences we offer our volunteers.
We love that what we do at Circle positively impacts our patrons. We received a note from a patron sharing a story about a shy little girl with glasses who exclaimed with confidence, "Rapunzel has glasses and looks like ME!" as she departed a Magic Circle performance. When a group of young people from GirlsRock! attended Run The World: 80 Years of Girl Groups, they were dancing in their seats to music performed by a diverse cast, undoubtedly dreaming of their own future while asking "How do I get to do that on stage?"
While you surely see familiar faces and longtime performers when you take in a show at Circle, 45% of our volunteer cast members were newcomers this year. Collectively, our 168 on-stage Circle volunteers between the ages of 6 and 81 gave nearly 21,000 hours to bring this season to life – and that's just the people you saw in the spotlight. Think of all of the others who sew costumes, pour your beverages on Lobby Bar Night, usher you to your seat, or say, move a full-size Nissan hardbody truck around the stage. The individuals who give their time at Circle said things like "inclusive," "professional," "commitment," "the people… this is my family now" when we asked them what makes Circle special or unique. We're proud of that, and we'd like to think that you are, too. It's not just the performance that's impactful. The moments that people have behind the scenes – learning, playing, exploring, and sharing in the human experience – aid our volunteers in other aspects of their lives. Perhaps it gives that extra boost of confidence to ask for a promotion. Maybe it's the gift of grace under pressure in a college musical theatre audition. For some, it's using the skills they've learned through the rehearsal process to help manage anxiety or a learning disability. We all have different reasons for why we love the theatre, but what I think we'd all agree on is that what we get in return is even greater than what we give.
Will you help us provide more individuals the opportunity to grow through their Circle experience? When you make a financial contribution of any size, we put it to good use. $10 buys an actor their script for a play. $30 rents a conductor score that our Music Directors use to teach our cast members music in rehearsal. $120 can fund a performer's costumes for a show. $950 pays for a musician in one of our musicals. $2,500 builds a set for a play. At any amount, your gift helps create Circle Theatre magic. We can't wait to see what our 68th Season holds in store thanks to your generosity. On behalf of all of us at Circle, we're so glad that you are a part of our family.
Gratefully yours,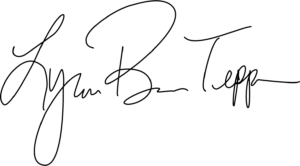 Lynne Brown Tepper
Executive and Artistic Director, Circle Theatre
WIN THE GIFT OF TRAVEL
Donate* to Circle Theatre, win two plane tickets!
WHAT: Two round trip American Airlines travel vouchers, valid for one coach ticket per voucher in the Continental US, Mexico, Canada (no Alaska, Hawaii, or US Territories), good for one year from the issue date.
HOW: NEW donors who give $50 or more* or RETURNING donors who increase their most recent donation by $50 or more* to the Annual Appeal Campaign through December 18 are automatically entered.
WHEN: Winner will be announced on Facebook Live and contacted via email or phone by January 10.
WHO: Donors who meet the drawing criteria who donate online, via US Mail, or in person at the Circle Theatre Box Office are eligible. Circle Theatre Staff, Board of Directors Members, and immediate family members are not eligible. 
NOTE: Circle Theatre cannot be responsible for mail delivery speed and can only draw from donations received by the deadline. Limit one entry per person. Vouchers generously donated by Steelcase Travel