Man that was fun!
The 2019 Season at Circle went everywhere from beloved classics to community premieres of new musicals. Audiences left the theatre with songs that stuck in their heads and stories that stuck in their hearts.
We had a groovy start to our season in April with our Kickoff Event, Saturday Night Fever! A concert version of the iconic 1977 film hit our stage, complete with favorites such as "Stayin' Alive" and "How Deep Is Your Love." Circle friends and family came out to enjoy the tunes and support the theatre with the annual auction raising funds to benefit Circle Theatre programming throughout the year.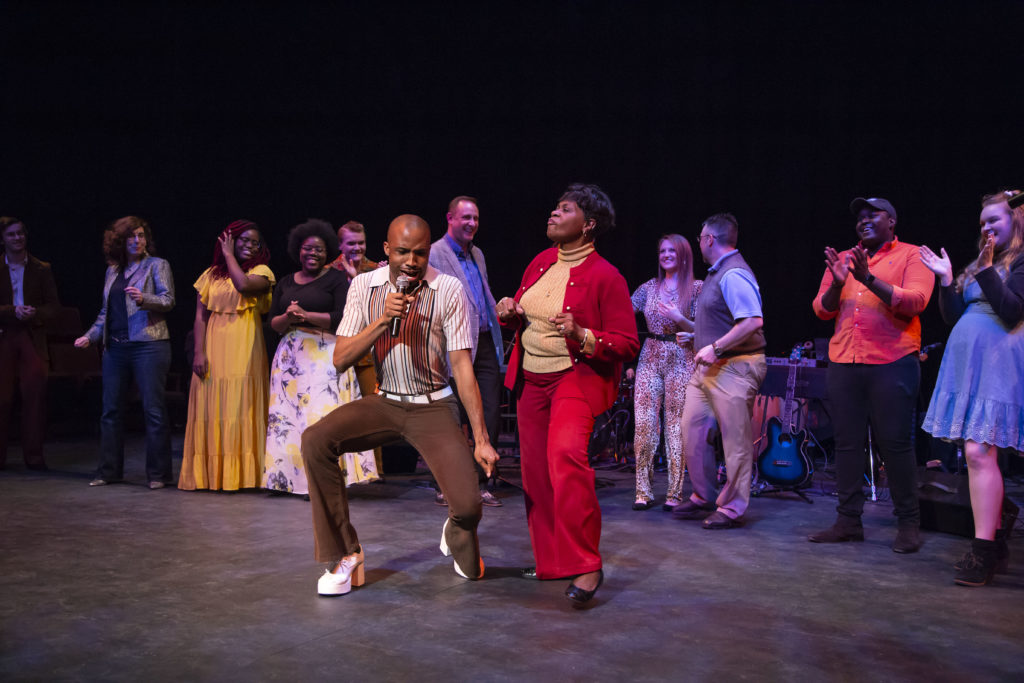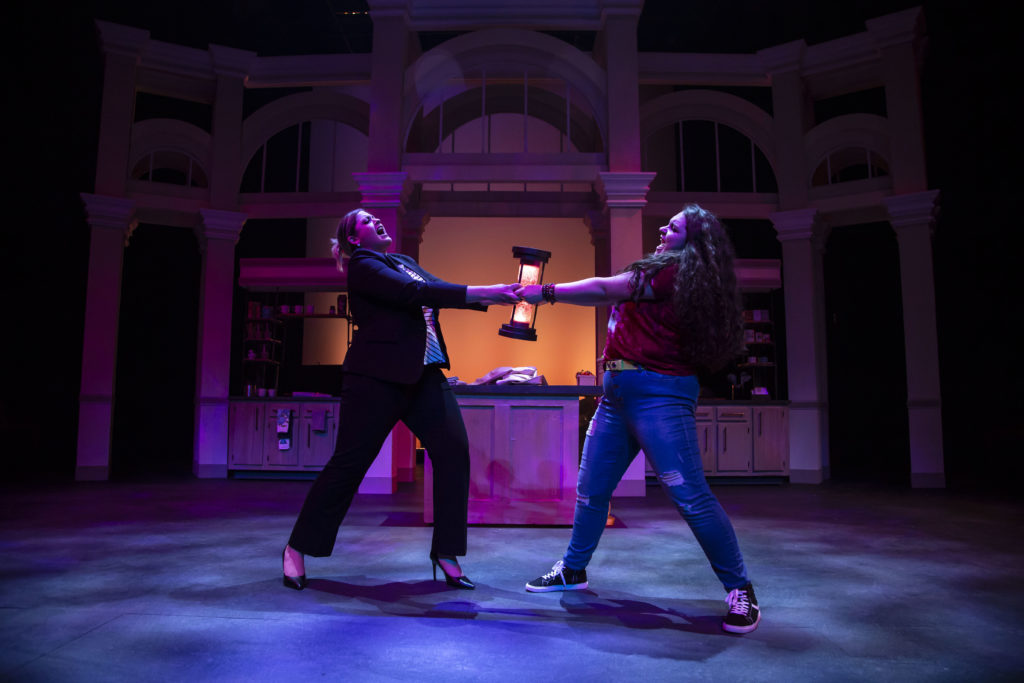 Opening up our season was the Michigan Community Premiere of Freaky Friday. This musical adaptation of the classic Disney film appealed to theatre-goers of all ages. Emily Diener and Phoebe Dawson (making her Circle debut) brought the house down as the beloved mother-daughter duo in this "heartfelt, comedic, and unexpectedly emotional" story.
In June, Unnecessary Farce was up next for Circle's main stage. This play by Paul Slade Smith was complete with two cops, three crooks, and what GR Magazine called, "crime turning to chaos." Audiences were definitely laughing out loud with this hilarious farce, calling it a "riot" and a "high energy show."
Paul Slade Smith's truly criminal comic sensation riotously re-invents the door-slamming farce for the digital age. It's an absolutely necessary summertime treat!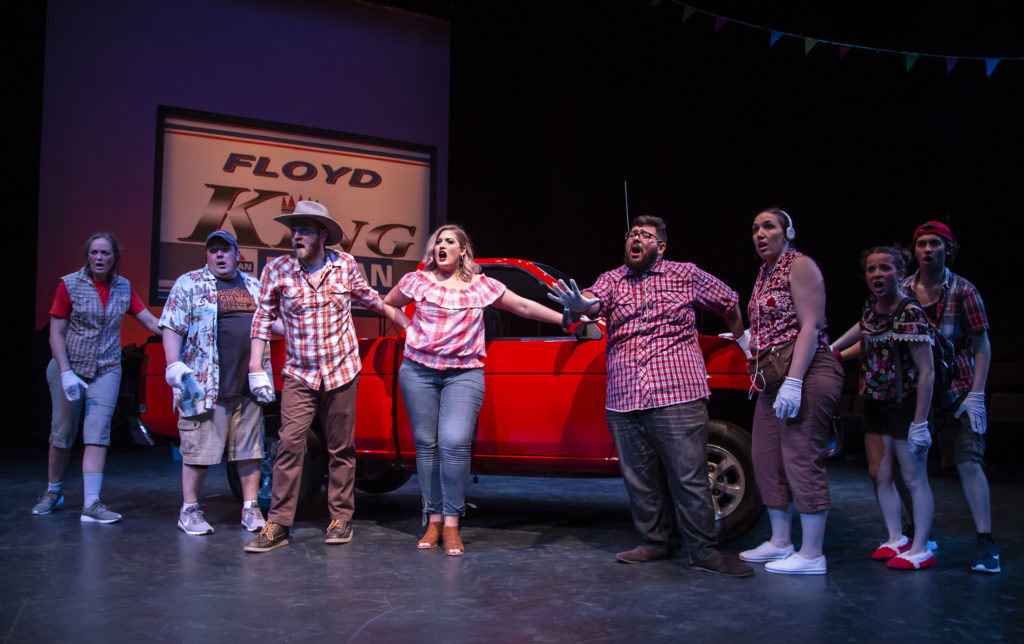 Our July musical, Hands on a Hardbody, brought the true story of blue-collar America to the Circle stage. Audiences sat on stage, rooted for their favorite contestants, laughed, cried, and even sang along in this Texas contest involving 10 contestants, one truck, and the depth of stories that resonated with each audience member. Theatre critic Tom Alvarez called it a lesson in "holding on to one's dreams and not giving up."
In August, the dramedy Superior Donuts opened up shop on Circle's stage. Following the story of a shop owner and his only employee, this play by Tracy Letts celebrated the redemptive power of friendship and the challenge of embracing the past. Director Mike Hull called it a look at "the American Dream," and how "every one of the characters in the show has their own way of living it."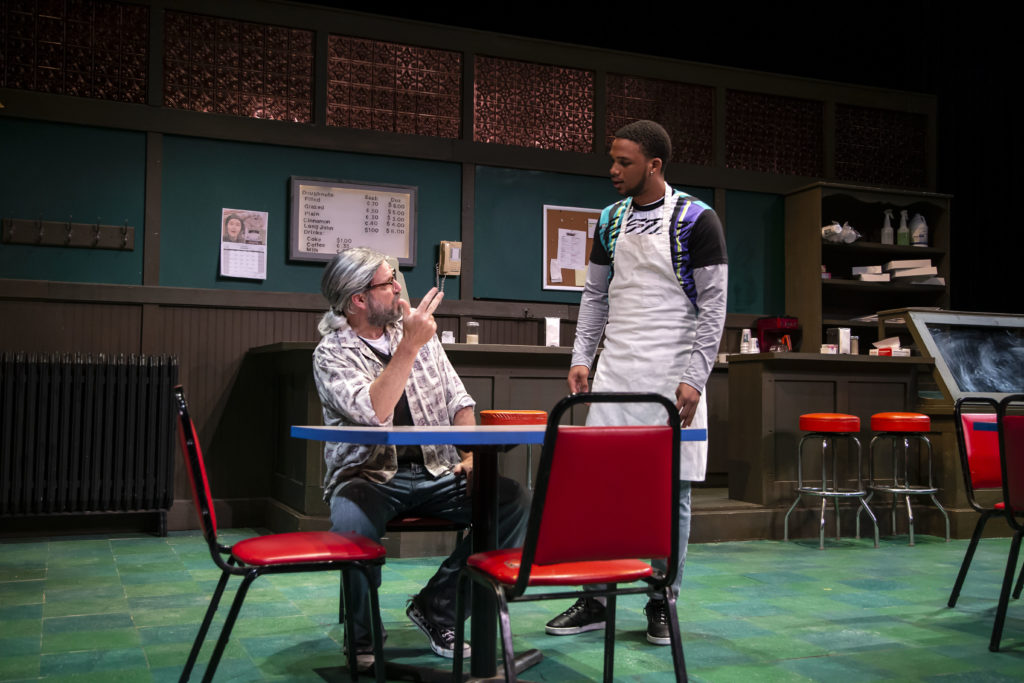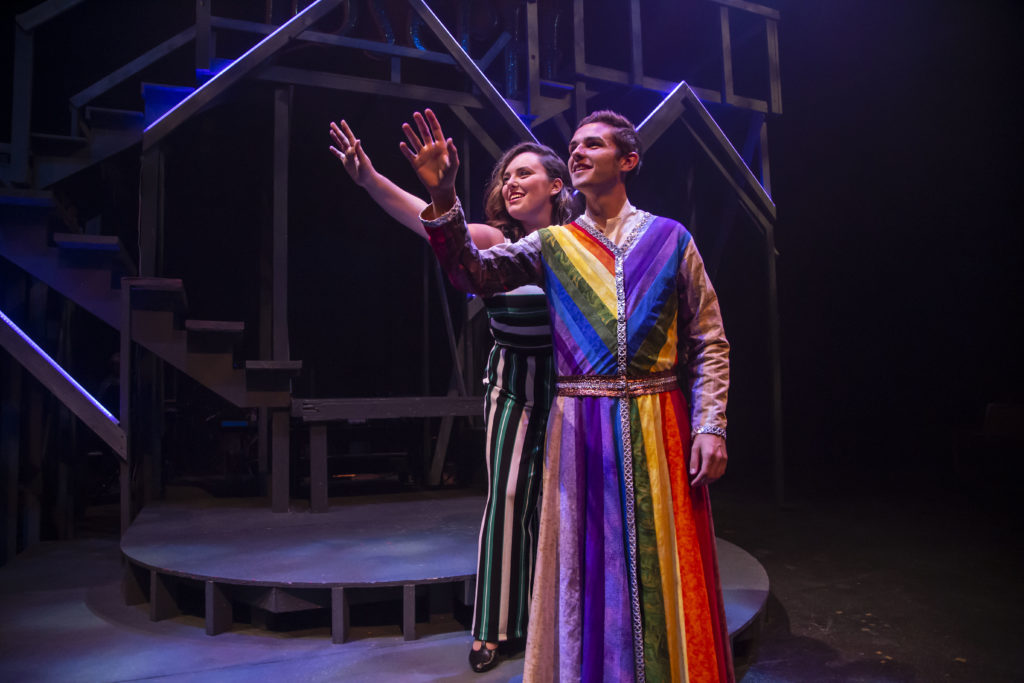 Closing out our 67th season was Andrew Lloyd Webber's beloved Joseph and the Amazing Technicolor Dreamcoat. This show was a game-changer for Circle, bringing the biggest cast we've ever had on stage (43 cast members!) and becoming one of the best-selling productions in Circle history. Sold out houses cheered Director Rob Karel and the entire production team who brought a new twist to this classic, creating a memorable and exciting production for all.
As we look back at all that the 2019 season has brought, we want to say Thank You to everyone who joined us here at Circle! We hope you laughed, cried, thought a little deeper, and enjoyed every minute with us. We can't wait to see you for our 68th season and you won't want to miss what we have in store for our 2020 season!
You can find out all about our 2020 Season by visiting circletheatre.org/next. To take a look back on the last year, head here.