Need inspiration for your Halloween costume this year? Look no further! We've got all your theatre-themed costume ideas inspired by looking back on some of Circle's beloved past shows.
Sweeney Todd
What captures the essence of horror better than Sweeney Todd? You'll be sure to make heads roll dressed as the Demon Barber of Fleet Street himself. Take inspiration from Larry Young, who took the stage as the infamous character in 2013.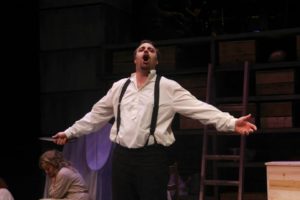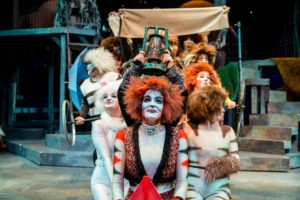 Cats
Jellicles can and Jellicles do! One unique costume idea is to go dressed as a cat from the classic Andrew Lloyd Webber musical that graced the Circle stage in 2016. With characters from Grizabella to Mungojerrie & Rumpleteazer, the options are endless! With a bit of makeup these costumes are purrrrfect and may call for a revival when the CATS movie comes out later this Christmas!
The Addams Family
The Addams Family took the stage in 2017, full of iconic and spooky characters. There's power couple Morticia and Gomez, the feisty Wednesday Addams, her devious little brother Puglsey, and even their butler Lurch! Don't forget Grandma… in fact, your whole family could win the costume contest dressed as these characters! This Halloween classic does not fall short with costume ideas.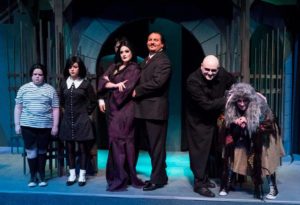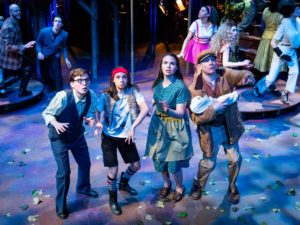 Into the Woods
Looking for some group costumes? Our 2018 production of Into the Woods brought together a cast of kooky fairytale characters into a story unlike any other! This Sondheim musical offers a world of inspiration and you don't have to stick to the original production to shine as these characters. You have Cinderella and her crew, Little Red and the Wolf, and even the Witch with a contemporary take.
Annie
I don't need anything but Annie! It's been 9 years since this beloved musical played the Circle stage, but it's always a great idea to dress up as one of America's favorite duos! Don Annie's iconic red dress and curls and channel your inner-billionaire by dressing up as Daddy Warbucks.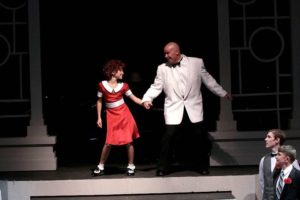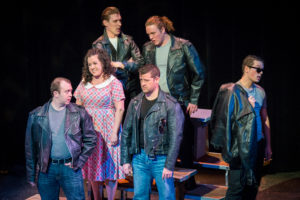 Grease
Break out your poodle skirts and leather jackets! We brought the 1950s-set musical back to our stage for one night only in a 2016 concert, and it is truly timeless. Every character from Grease is iconic and sure to be a crowd-pleaser!
Rock of Ages
Who doesn't love the '80s? The glamorous jukebox musical Rock of Ages celebrates all the best parts! Bust out your inner rock star and take notes from this fan-favorite 2016 Circle show.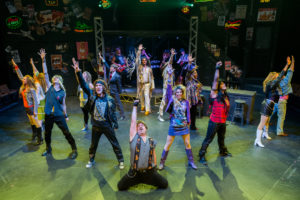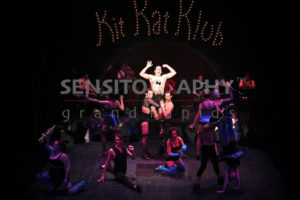 Cabaret
Taking a trip back to 1930's Berlin, the famous musical Cabaret was last seen at Circle in 2012. You can get your inspiration Emcee's iconic suspenders look, or anything from Sally Bowles and the girls of the Kit Kat Klub. Definitely a bold choice!
Carrie
And last, but not least, who could forget the Stephen King classic Carrie? The musical adaptation of everyone's favorite teenage-drama-turned-horror played the Circle stage in 2014. Going as Carrie herself, in all her bloody glory, is sure to catch some eyes!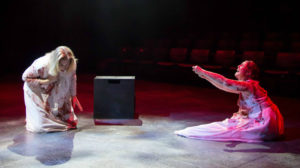 Whether you head out to the second hand store, hit the mall, have it shipped to your door, or even comb through your own closet to piece together your Circle-inspired costume, we want to see it! Tag us on social media and use the hashtag #mycirclehalloween for a chance to be featured on Circle's social media!